Learn about the Summit Experience
Summit is a PreK-8th grade accredited school (learn more about PreK here). Parents choose Summit Schools for a number of reasons: small class sizes, personalized education, project based learning, a calm and nurturing environment – which all result in students who love to learn and who excel academically, socially and emotionally. All Summit programs feature the Orton-Gillingham multi-sensory phonics-based reading method (watch a video here), and are balanced with complementary curriculum in Spanish, art and physical education/health/wellness. Click here for the curriculum overview at Summit.
Pod 1
Summit's primary education program is designed to develop independence and support success in preparation for the intermediate years of elementary school. Students participate in meaningful learning that builds academic and social skills utilizing critical thinking and cooperation – with just the right amount of play! Math rotations include technology, small groups, hands-on activities and games.
Intermediate
2nd - 4th Grade
Pod 2
Building upon the work of primary teachers, intermediate students explore the Anglo-Saxon, Latin, and Greek origins of language to better understand word structure for spelling and vocabulary development. Written language instruction is composed of sentence structure, paragraph and essay design, and the expository writing process. Math instruction features small groups based on student readiness. Inquiry, research methods, and study skills are taught through student-led science investigations and social studies analysis.
Middle School
5th - 8th Grade
Pod 3
Summit Schools' middle school is a 21st century village school journey, stressing mindful individualized learning which includes Iowa Core standards and independent project-based learning centered around student interest. Students envision their world through community engagement using interactive connections with outreach opportunities. Summit provides a secure environment for social and emotional growth where middle school students can be leaders and mentors to their younger friends while preparing for future success in high school.
Cornerstone of Programming
Summit Schools' commitment to reaching every child means a commitment to various methods of instruction. While project-based learning experiences provide students with an opportunity to explore and discover, there are times when direct instruction in core curricular areas is best for students. Daily time for content-based experiences allows teachers the ability to work with individuals or groups of students who would benefit from extra guidance or extra practice in particular content areas.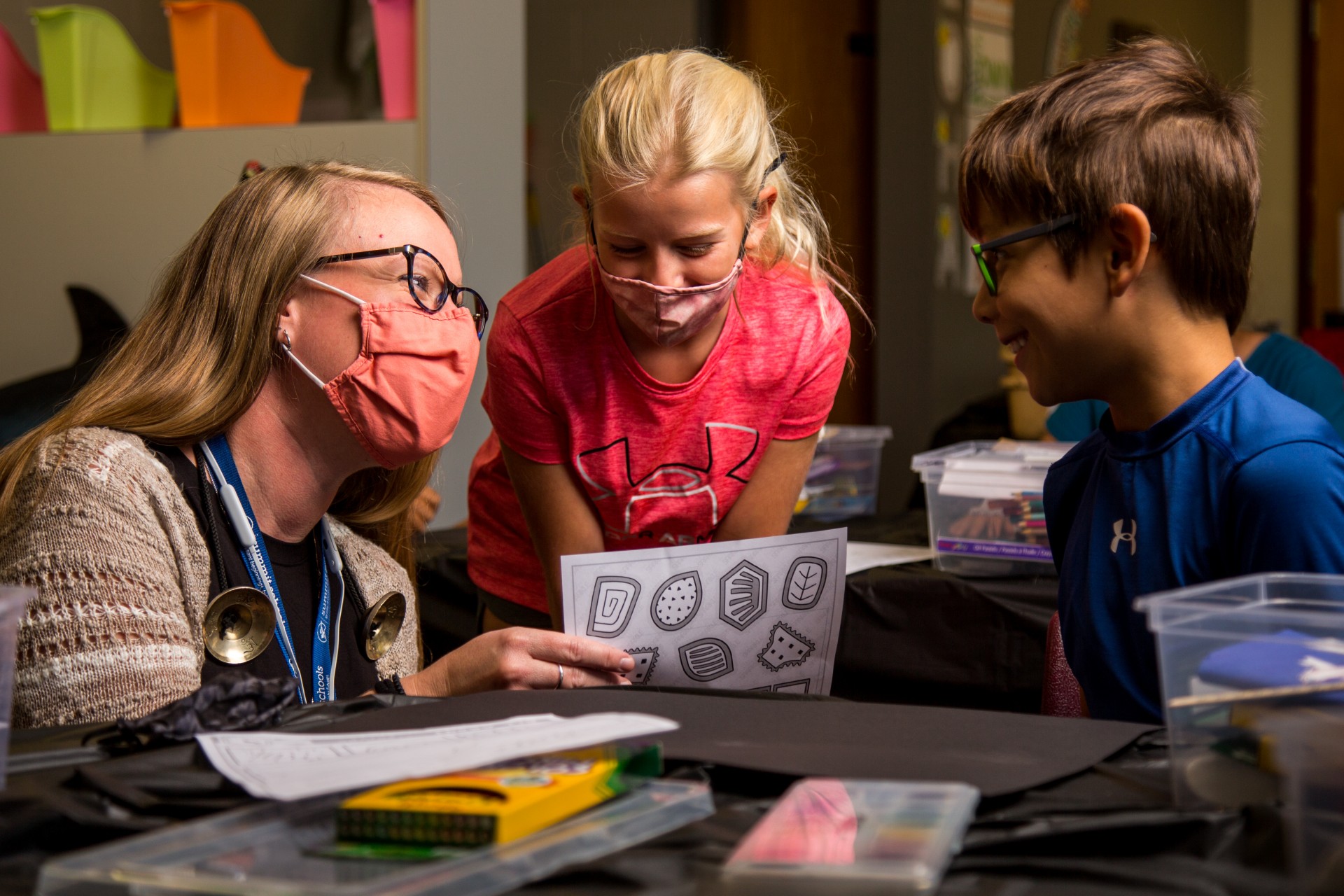 Commitment to general education as a common experience means that Summit Schools' students spend a portion of their day exploring educational experiences together with their classmates. These common experiences help support our democratic society by teaching students how to learn together and work together, looking at the same experience from various points of view and finding and utilizing each student's personal strengths. A problem-focused, broad-fields approach finds students diving deep into subject matter by examining it from the perspective of problems that are interesting to them and relevant to their lives.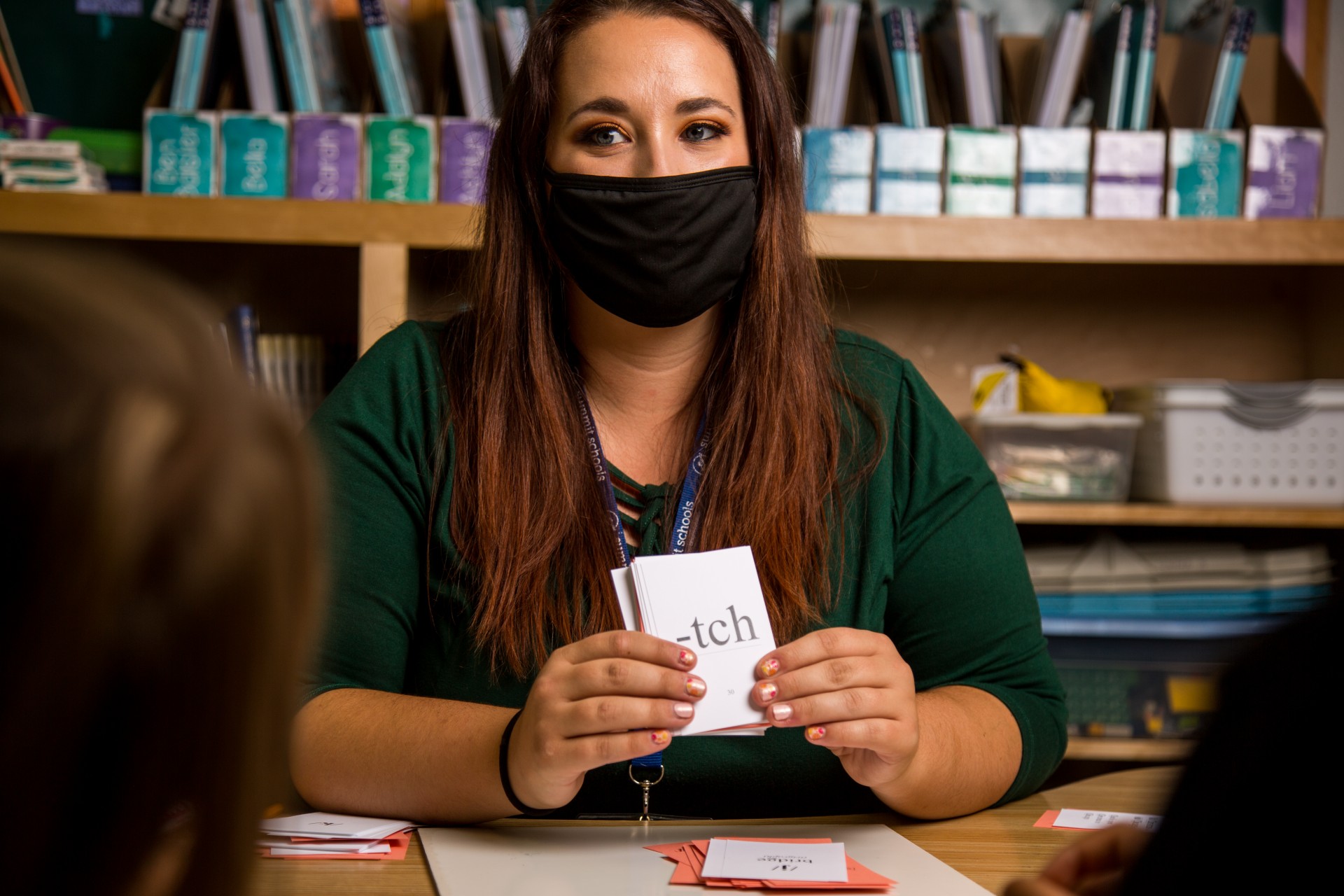 Summit faculty sees student evaluation as an evidence-gathering process, requiring multiple tools to gain an accurate barometer of achievement. Summit Schools uses standards-based assessment to evaluate student progress. Each grade level aligns its yearly standards and benchmarks with the Iowa Core Curriculum and uses student portfolios for formative and summative assessment to determine whether students meet those standards. Because evaluation is an evidence-gathering process that is both formative and summative, educators are constantly evaluating the effectiveness of instruction and students' educational experiences. Approaching evaluation in this manner enables Summit's faculty to achieve the mission and vision of our school.